QUANTUM PROFIT SCIENCE
"PROFIT ASSURANCE SYSTEM"
LEAN KAIKAKUCAPITAL FREE PROFITACTUALIZED
Capital Free Profit resides in your current work statement. Today's management/culture process can't see it. If you can't see it constitutes bad aim and you can't produce it. QPS's Cloud offering allows you to see Capital Free Profit not only real-time but from you company's future profit/pricing puzzle, it is a full pull. With our solution, you can with a 4.9% company utilizing current assets get on an average 17.3% profit while at the same time providing a 33% raise for your applied direct labor "ADL". All the grand plans come to existence with ADL this provides golden handcuffs for those employees who produce and create the wealth. Good news is it requires only 29% infill-sales as opposed to the current process requires 367% new sales and new everything, more trouble for the same results. In conjunction, the solution provides a competitive profit/pricing advantage. Stated simply better with less, faster delivery and cash.Review the Capital Free Profit diagram the green Capital Free Profit provides.53 cents of every equivalent dollar goes in your bank account.
REVENUE VIRSES PROFITEQUIVALENT PROFIT DOLLARS
BOEING AS ARE MOST COMPANIES ARE REVENUE DRIVEN
QPS IS A PROFIT DRIVEN COMPANY
BETTER WITH LESS AND NOT ELEMINATING EMPLOYEES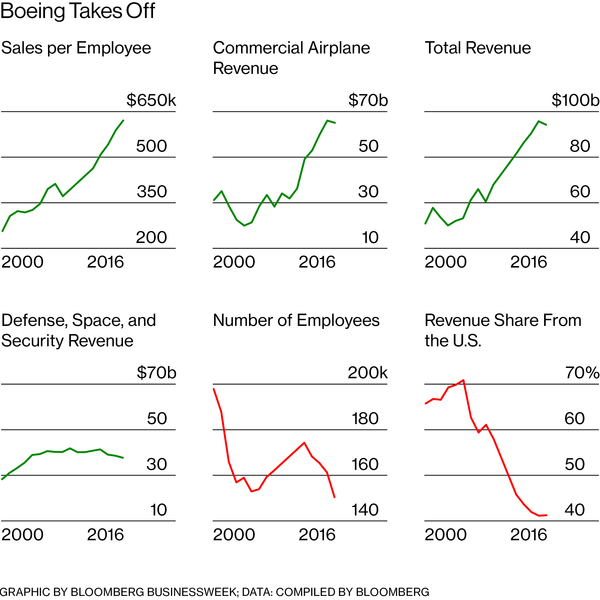 Note Boeings Sales per employee, Top Down Extractive Economy get rid of everything including employees and send work Offshore. The 787 story is an abject failure an example of finance running the company instead of airplane builders. Three years behind schedule billions lost and a declining US market share.
With the "Profit Parametric Assurance System" (PAS), in 1 to 3 years you can Plan Your Financial Future with Certainty and Achieve More EBITDA Profit per Sales Dollar with Less Required Sales.
NUMBER OF CADILLACS PRODUCED TO CREATE THE SAME PROFIT
Without Using PAS:
Requires production and sale of 1740 Cadillac Cars
Requires $99,171,823 in total Mfg. sales dollars
Yields $3,187,156 (EBIT) Profit
Requires 675 Employees
Requires more equipment and facilities
No increase in employee Salaries & Benefits
And results in a profit 

slippage of $1,247,854.
Using PAS at Category A:
Requires production and sale of 493 Cadillac Cars
Requires $28,094,001 in total Mfg. sales dollars
Yields $4,435,010 (EBIT) Profit
Requires 307 Employees
Does not require more equipment or facilities
A 20% increase in employee Salaries & Benefits
And results in ZERO profit slippage

Do you see the Dramatic Difference between each line item of these two Scenarios? That is what the Profit Parametric System Can Do!
It's not about sales it's about Profit per sales dollar
QPS
Sales $19,963,346
Hourly Rate $16.50
22,000 ADL hours
135 ADL employees required
Company requirements without QPS 3.53 times larger to produce the same profit
1708 ADL employees required to produce the same profit as QPS
Intangibles: FAR less flexibility, FAR slower, will get less work this way
To produce the same profit, you will have 3.53 time the error possibilities
Can you come up with 3.53 times the sales in your space?
Can you come up with capital to create a plant and equipment to produce 3.53 time more sales?
Profit based on going from 4.0 ADL hours a shift to 6.8 ADL, 6.8 is 85% of 8.0 hours the 15% is protect time included in the profit flow time to recover prior to planned engineered profit flow days. Supported by jobs running is in the 15% protect number to infill in cause and corrective action takes longer the 15% part of Profit Assurance System PAS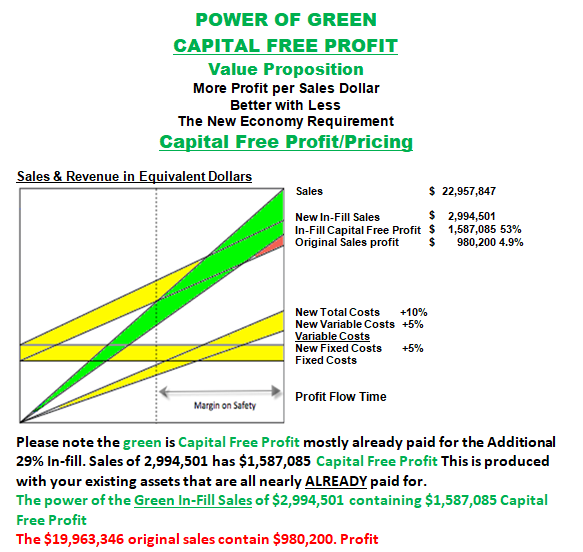 FUTURE PLANNED ENGINEERED SPECIFICATION CAPITAL FREE PROFIT
QPS's Two Button 4D Cubed Master Profit Schedule with future planned engineered capital free profit as the measurable real actionable time constraint drilled down to every activity on the lean value add stream.​
The system provides real actionable time on every profit constraint creating cause and corrective action real time producing significant reduction in profit lost sunk time.  Bottom line in 2 to 3 years producing 53% capital free sales/profit.​
Why chase $102,280,855 sales with 4.91% profit and pass through break even every Friday at 3:03 pm. With QPS offering capital free infill sales of $29,011,398 produces 17.31% profit passing through break even every Thursday at 9:12am. The two concepts create 17.31% new capital free profit and 324% less new sales. ​
Which margin of safety, sales, and profit requirement do you want?
DISCOVER YOUR POTENTIALCAPITAL FREE PROFIT
Would you like 53 cents of each new in-fill sales to go to profit/pricing performance?
All but hidden to today's Financial Management Culture "DARK DATA"
Todays' bottom line, QPS's Top Line. Turn Profit/Pricing up-side-right
Stop nearly all sunk cost profit/pricing with QPS full pull platform culture
This is a two to three-year program based on your starting point, you want fast eddy, that's not us. Capital free profit is produced when the profit control coordinator fills the capacity created by improved through-put in the required accounting period. QPS's Lean cloud platform mesh data system predicts on and ahead of schedule indicating you infill "bathtub" from the protect number in the schedule and in work representing next week's requirements. Also utilized for protecting slippage so all planned profit either maintains its scheduled due date of slides to the right, not to the left.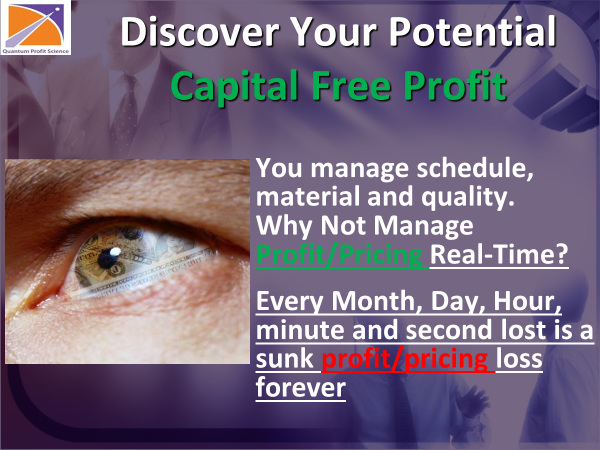 Capital Free Profit resides in your current operation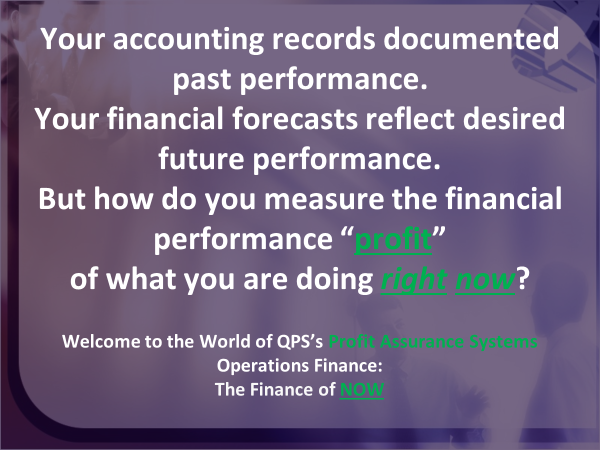 See your profit creation as it is created not after the fact when profit is a sunk loss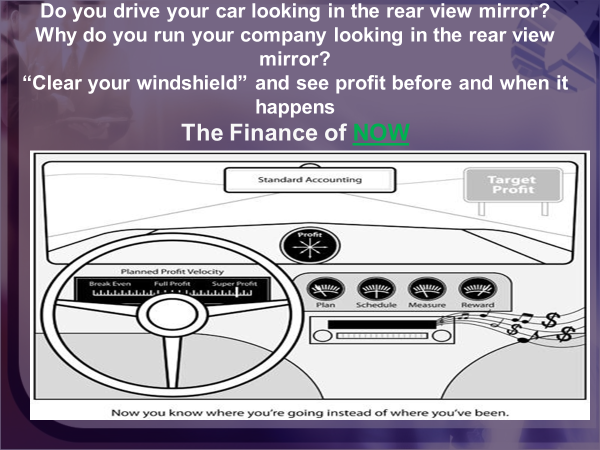 Ask yourself how you can walk if your eyes are 10 seconds behind you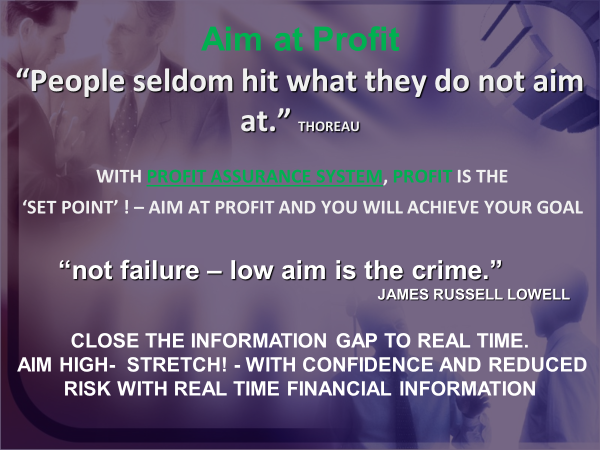 Turn Profit upside right with a bottom up culture where profit is created, not top down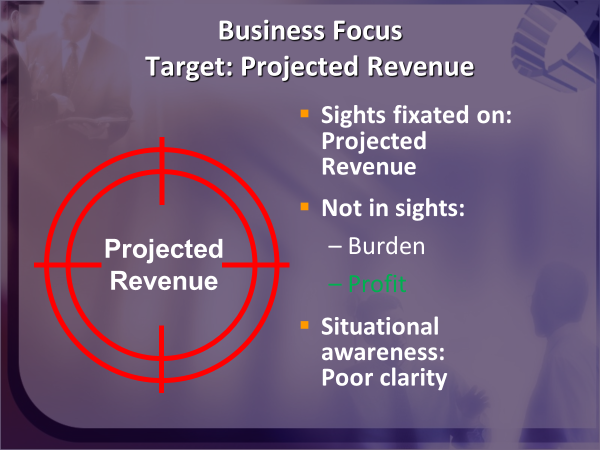 Revenue minus cost lost the USA 70,000 manufacturing companies and 5.6 million manufacturing jobs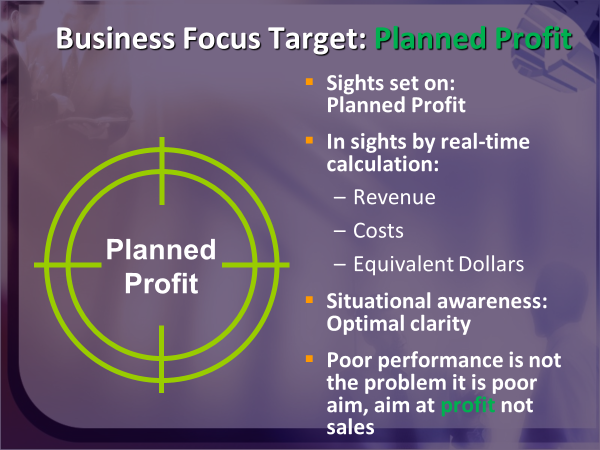 A 21st information requirement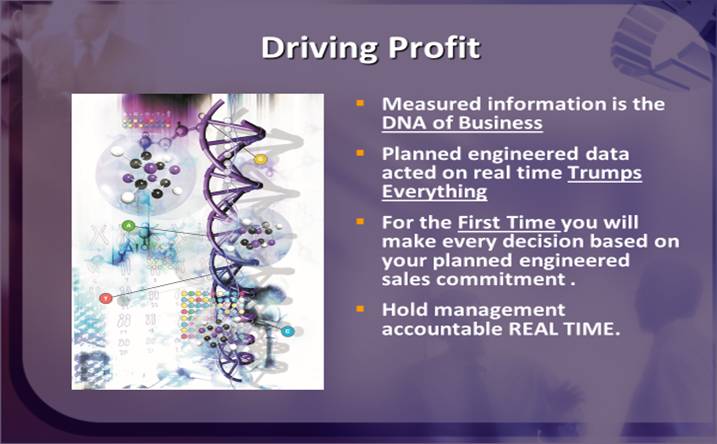 QPS's AI-MI is math driven not an individual opinion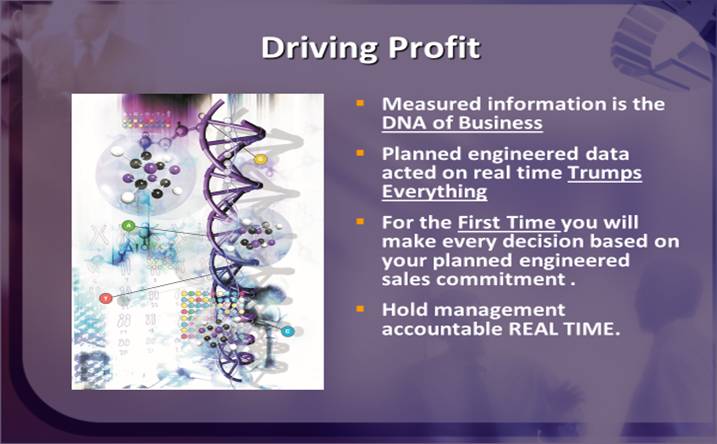 If you can't measure it real-actionable-time you can't fix it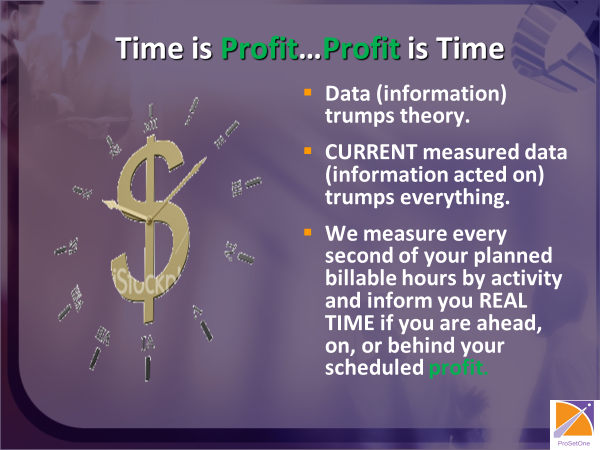 QPS's schedule co-locates time and profit real time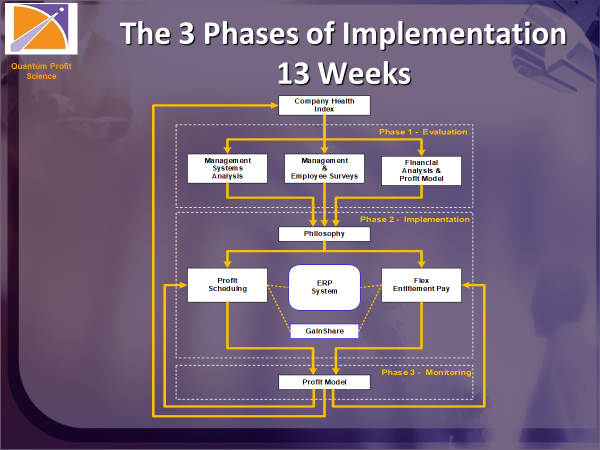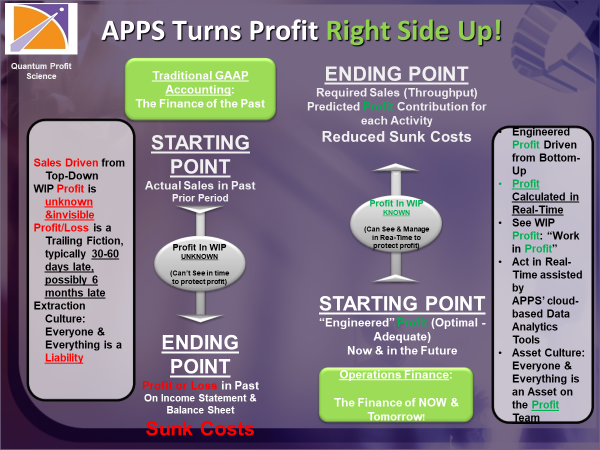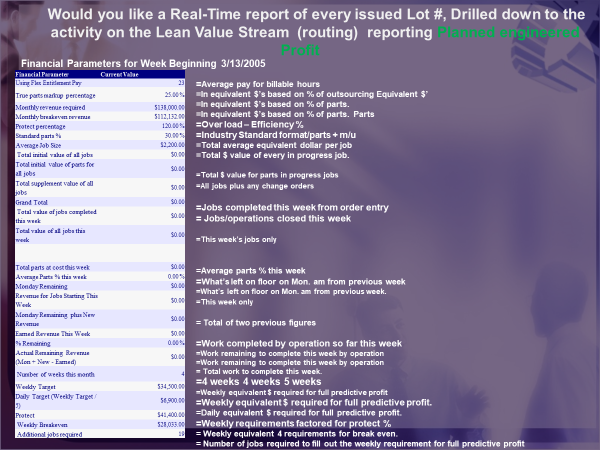 Know where all you money "including profit dollars real time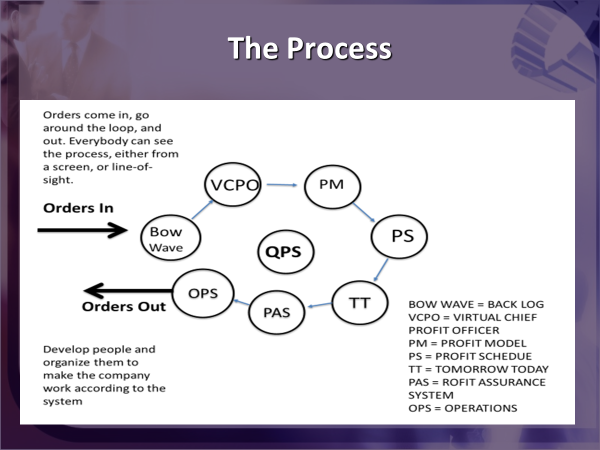 How it works drilled down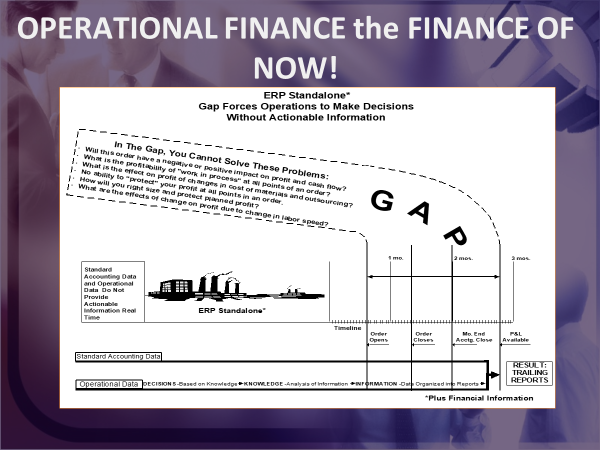 Close the gap between finance and operations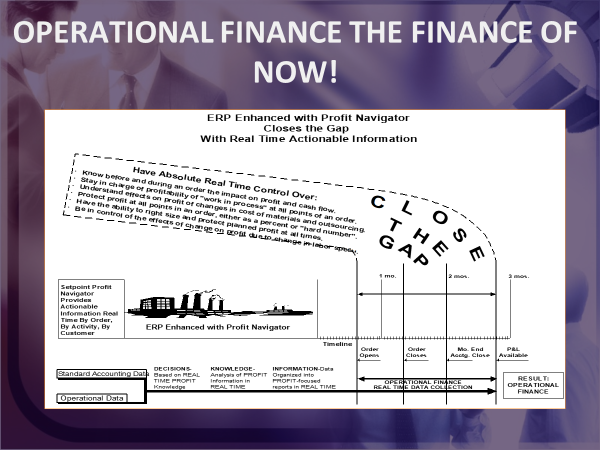 Close the gap between finance and operations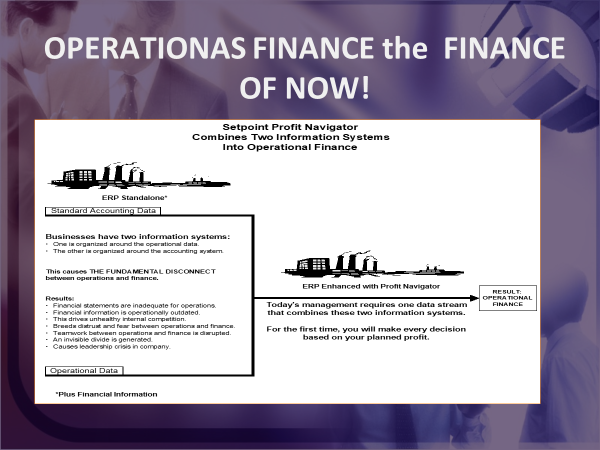 The gap is gone with QPS's Profit Assurance System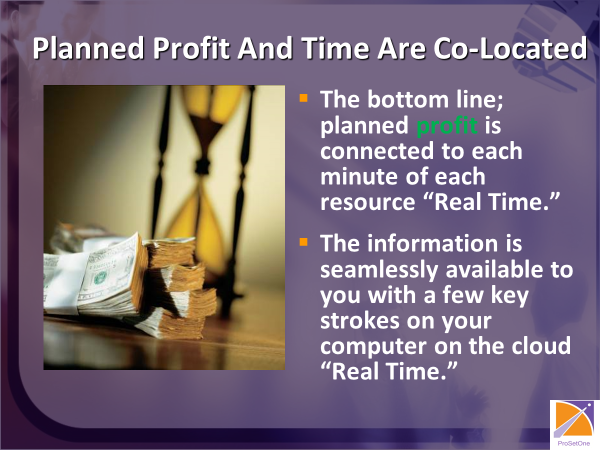 You plan most all evens in your company, why not profit?